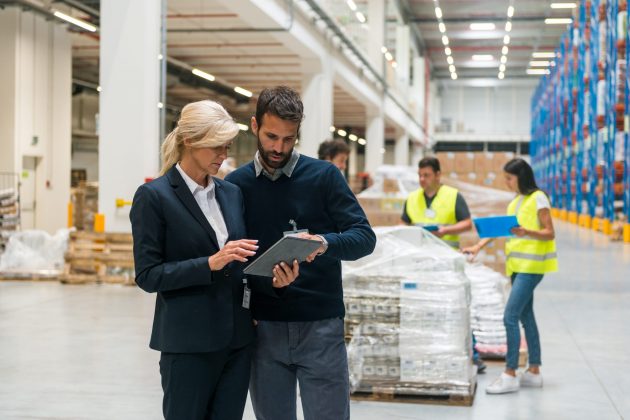 Moving online
Since launching their e-commerce platforms during the peak of the Covid crisis, Sugro wholesalers The Soft Drink Company and R&I Jones have become converts to the power of online. But only after getting their customers to make the switch first.
The duo has since seen a significant number of their sales shift online, with an increase in average order size and a series of other efficiencies to boot – showing the appetite for digital platforms in the sector if they're made available.
But as The Soft Drink Company Director Paul Michael Broomhead explains, the level of demand initially even took him by surprise.
"We weren't necessarily pushing to go online, it was a soft launch at first," he remembers.
"[Getting people to order online] was never really a problem for us and we didn't need to do anything like cashback on your first online order. It was all natural because of the benefits."
The untapped potential the Sheffield-based business discovered shows the power of offering a good e-commerce service. It'd done so before but with little success and says a lot of the legwork needed to entice customers online was done by the b2b.store app Sugro had offered members.
"The previous platform didn't take off in the same way the b2b.store app has," Broomhead says.
"It's 100% a better platform. The old online ordering site we used to work with would get customers coming on to place their first order, but they wouldn't place them again.
"Whereas with b2b.store because it's so smooth and there's an advantage for customers as well as us, they continued to place the orders because it saved them time and there were lots of benefits to them."
It was a similar story for R&I Jones owner Aled Roberts, who says that once customers got to see the platform for themselves, they wanted to log on again.
The big challenge Roberts found was to lead his customers to the promised land. For
many at first, there were too many hurdles – until the wholesaler found a way to get them signed up automatically.
"The biggest issue we had was getting our current customers to register and to start buying through the online portal," he says.
"But what we were able to do through Sugro was get the customers' email addresses. Once we did that, we could register them ourselves so we could give the customer access to the platform. Once they could actually see what it was like, the uptake grew from there.
"Previously, when we were leaving the customer to register themselves, they'd say, 'yeah, I'll do it when I get a chance'. But there was always an excuse for them not to do it."
After a gradual start, R&I Jones now sees 30% of orders coming through online – The Soft Drink Company is closer to 50% – and can see that increasing further in the future.
Roberts, much like Broomhead, puts that down to the platform itself. While it isn't quite a 'build it and they will come' scenario, it certainly feels as though it is a 'demonstrate it and they will come'.
"Once they saw the ease of use of the portal, the customers were converted," Roberts continues.
"Getting them on to the portal in the first place was difficult and once they were on, the ease of use, search facility and categorisation made it so easy to navigate and order, customers saw the time they could save by using it.
"Everyone is short of time these days, so when they've got something to save them time with ordering and they can see how much time it saves them, it's an easy sell."
One of the biggest bugbears for wholesalers is the time they lose by resourcing an e-commerce platform in order to save their customers some at their end. But it's just a case of managing it well to avoid that.
"It's now a daily job keeping the online site up to date with SKUs coming in and out of stock," explains Broomhead.
"But once the biggest job was done of getting our systems up to date with the correct barcodes, it was much easier.
"In terms of the ongoing management of the site, we do it daily. It doesn't take hours
every day, but it's just staying on top of it so it doesn't build up and take a long time." Roberts goes a step further to explain that moving to more online ordering has made
his operation even more efficient.
"The orders come through quicker than they did before," Roberts says. "Let's say we were going to a certain area on a Wednesday, we'd get lots of orders up to midday on the Wednesday, but now they come in on Tuesday or early Wednesday morning.
"We'll get some customers who do their ordering on the weekend now, so when we come in on a Monday morning, the order is ready to be picked. When you consider that and how much time it takes one or two of the team to take 40 orders on the phone on a Monday morning, it's saving a good few hours' work."
It's win-win all round, then.