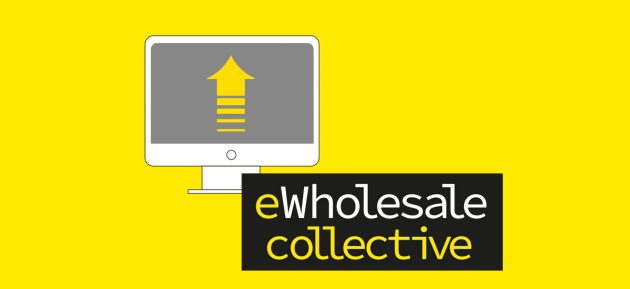 How companies are embracing wholesale e-commerce in 2021
The eWholesale Collective and a guest panel discusses the current state of e-commerce in the channel and how wholesalers can take the next step

Q. What's the current state of play with e-commerce in the sector?
Rob Mannion (RM): We're not seeing anything different that wasn't already happening, apart from an acceleration of adoption. When the pandemic landed in March 2020, it went relatively crazy with wholesalers scrambling to get payment installed in the apps and they were directing customers away from in-depot shopping. It was a crazy time and that calmed down a lot through the course of the year.
I was a little bit surprised that despite the numerous lockdowns we had, we expected to see more wholesalers using that time to look into the digital option or opportunity. I was talking to one wholesaler last week who regrets not having used that time to get their digital house in order but are doing so now retrospectively.
Kerry Morrison (KM): Within Diageo, we saw double-digit growth in annual online participation among our national on-trade wholesalers for the first three months of the emergence from lockdown, so last July, August and September, versus the same in 2019. When we reopened again in April and May, we saw those numbers continue to rise ahead of what they looked like in the first lockdown, which was really interesting.
We've also seen the trend of wholesalers moving into the B2C space with the idea that they didn't want to have an over-reliance on their wholesale business but also use the knowledge, insights and tech they have to go after a completely different area of the market.
Speaking to a couple of them, they see this as something they want to continue with and it is a long-term strategy. They've got a business ambition that goes 5 or 10 years into the future, so definitely an interesting space.
Kevin Rhodes (KR): The conversations we're having with wholesalers are a bit more advanced. It's about trialling new things on their websites and apps, new product placements in certain parts of the platforms. The conversation is becoming a bit more advanced on where it was, say, 18 months ago.
Q. Has the focus changed at all in light of the pandemic?
Phill Jaremczenko-Dye (PJD): It's that desire that seems to have stepped on. Some of the functionality and capability has also stepped on among wholesalers, which is really exciting. The next thing for me is how we can enact all the digital we're doing on the website with an app in depot as well, and stop talking about these as separate channels but an omnichannel instead. But sometimes the way we're set up as suppliers, and also wholesalers and foodservice operators, can be a bit isolated or channel divided into siloes, so how we connect all of those dots is really important and a massive opportunity.
It can be quite challenging to activate in depots and we can't do it anymore because some depots will have no cardboard or branding, so it's difficult to have that seamless journey. We know it works and we buy into it and the wholesalers know it works, but other policies will almost override that marketing element of it, which is a shame.
The depots of the future will need to evolve so it's not just stock on the shelf, unwrap it or anything else – it needs to be more than that. Perhaps there's some learnings from the B2C space in terms of how they're integrating digital and technology into depots.
Q. Filshill has been one of the leading wholesalers digitally for several years. What are the big changes you've noticed, Sue?
Sue Mann (SM): We have a dark depot and are predominantly a delivered wholesaler, so our customers haven't been able to walk around our depot for a while now and are well-versed in doing click and collect and ordering through the app and the website. With Covid hitting, that's accelerated even more, so web and app make up about 40% of our sales value and has just been growing every year.
Our customers are demanding even more from our web and app – particularly in terms of speed, longer hours of customer service and better communication of promotional offers – because they're stuck at home and are familiar with using Tesco Direct, Amazon or Asos in their personal lives.
Even some of our older generation retailers – and definitely our younger retailers – are using more and more online stores in their personal life and that experience influences what they want in their business life. That's why whenever we look at our website and app, we tend not to compare ourselves to other wholesalers; we look at what's best in class and what the B2C world is doing.
Q. Mobile is dominant in the B2C arena, but that hasn't translated into B2B. Has that begun to change?
Lucy Boland (LB): It's not necessarily one or the other, but for some businesses, this is a new area for them. To hit them with everything is just too much, it's almost, 'let's do one thing at a time'. It's also looking at how you can influence and support them as the central group because we're that step away from their customers.
What we're looking at is whether the product information is as accurate as it possibly can be, looking at things like aPIM system and how that will then influence whichever platforms they're choosing to use. Web integration is where we're currently looking. After that we're looking at marketplaces, so we're constantly looking.
PJD: You need both. Get your website first and make sure it's mobile-ready, but the app then gives you access to driving a bigger basket. There's more functionality you can roll in from barcode scanners that can then start to transfer your offline media to your online transactions.
You've also got the world of data a little bit closer to you with push notifications and that brings a lot more elements – moving you from good to great. A great website and good app mean you're OK, but a great app just moves you on again because it opens you up to a new world of better and more functionality.
Lotte Tregear (LT): I'm surprised that in B2B, people are still in that desktop for the vast majority. There's not one standard read on this, but based on what I see from Lumina Intelligence, we saw mobile get these kickers – at Christmas and at the start of lockdown. But in general, desktop as the route still clings as the number one, which isn't the same trend in B2C.
That business environment does seem to still be the one that if you had to choose would be, at a macro level, desktop as the route to purchase. That said, Phill's right, if you don't have an app, you definitely need a mobile-optimised website.
KM: We're seeing a bit of a split depending on if you're looking at the on-trade or the off-trade. We feel the off-trade is more about convenience and time pressure. You're probably already at the store front and it's having that device in your pocket that you can quickly look at for prices and if you're in situ, then go around scanning and replenishing that way.
Similarly, push notifications and app push is something that's always with you and something that's always there to check for deals that come on the first day or the week or start of every month. Within the on-trade, it does seem a bit different because desktop is more naturally the preference because you can see the ordering happening, as well as potentially consulting the books and doing some updates on social platforms as well, as part of an outlet manager sitting down and doing some work behind his desk.
RM: I don't think it's necessarily a choice between app and web, and there are new technologies around. We worked exclusively as an app-development company since 2013 and then invested in a new technology called progressive web app, which is a hybrid of web and app.
You get the opportunity to spin up e-commerce environments very quickly, but you get most of the benefits you could only traditionally get with app technology. Since we launched our platform, barely any of our wholesalers are upgrading to be in the app store because the benefits of the progressive web app are virtually comparable. I think technology is moving on.
Q. What's education like across the sector?
RM: It's a wide spectrum. There does seem to be an underlying viewpoint that wholesalers should seriously consider investing in digital, but it's a question of how should they go about it. The landscape is very complex and is moving very fast, so it's a daunting prospect of who they should partner with. If they make a wrong decision is this going to go down a rabbit hole? How much is that going to cost?
There is nervousness with some still and we always try to adopt this partnership approach because most wholesalers aren't technologists, they're big shopkeepers and I do sympathise.
LB: It differs across the wholesalers because they're at different stages. However, there are some fundamentals that everyone needs to have in place and having a small project that owns that build, whatever it may be, is vital.
We do offer that support centrally, but they need that in their businesses to move that forward. It isn't something that can be done externally and then left, you need a team to champion it and you need the buy-in of the sales team and all of those different departments, as well as your customers.
It's a journey they've got to do down, so it's not optional. It's about getting those processes in place.
Q. Once that knowledge has been achieved, how can wholesalers encourage their customers to come online?
SM Everyone needs to be onboard because I find our sales team are an important part of encouraging customers to go online – their rep is who they trust the most. I can push information on social or email as much as I want, but a lot of time it needs to come from their rep. You need to reinforce that message several times, you can't just pick a channel and assume it's going to land. That message does need to be tailored, which can't be en masse online, it needs to be done by a person.
It takes more than one campaign, one app-only sale or one incentive, it needs to be multiple of each of these. It's a long journey.