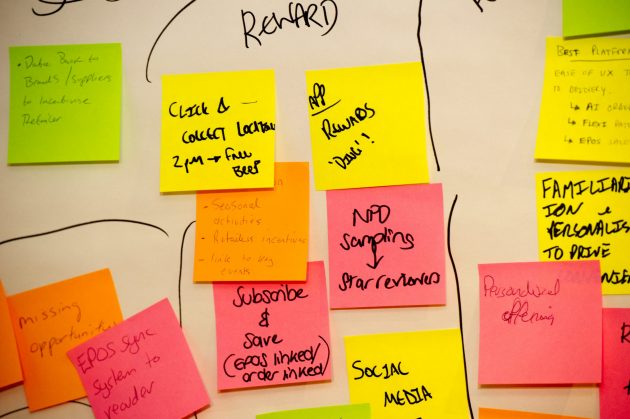 eWholesale Collective's expert advice
The eWholesale Collective looks at the wider e-commerce spectrum to provide some pointers on where the online world is heading
1. Remember your depot
For wholesalers to succeed in e-commerce, they'll need to take a truly omni-channel approach. While online is extremely important – especially for incremental growth – the more that depot sales can grow alongside it will help the business expand further. By offering several established sales methods to customers, wholesalers will have something to suit everyone.
2. Don't stop moving
If the Covid-19 pandemic has taught us anything, it's that we can't afford to stand still. The market leaders in e-commerce are constantly testing, adapting and evolving – and with the ever-present threat of Amazon and its Amazon Business platform, wholesalers need to take note. This could mean that we see a step change in the resource and focus given to e-commerce within B2B to drive sustainable excellence.
3. Crack the code
In consumer circles, 2020 was the year of the QR code and embracing simple and cheap technologies like this shouldn't be dismissed by wholesalers as a flight of fancy. By using QR codes in communications, wholesalers could direct customers towards insight, activation or promotions.
4. Visit a marketplace
Half of all global e-commerce sales are through marketplaces and wholesalers could also look to get in on the action. For example, Punch doesn't stock everything it lists on its website but acts as a middleman instead for related products, such as pool tables and dartboards for pub owners. If wholesalers could create a shared marketplace online, they could expand their offering, earn a commission from other companies and offer a point of difference within their range.
5. Create customer loyalty
Loyalty schemes are nothing new, but the idea of loyalty apps are innovative solutions most recently adopted by Sainsbury's and Co-op. If wholesalers can make more of loyalty schemes to gather more data – and therefore be more personalised – the insight they gather will help them to go after missing distribution.
6. The Golden Mile
The last-mile solution was one of the biggest consumer trends in 2020 and it could be an area to be utilised in B2B. A great example of this working in a consumer world is how people are willing to pay a premium for Deliveroo and Uber Eats to bring them items from convenience stores, as well as their takeaways. Time-poor convenience store owners may also benefit from this sort of service.
7. Watch the innovators 
There are several great examples of emerging trends. Heineken uses a tap-and-go platform in Ireland to allow customers to order quickly, with B2B customers able to simply scan a barcode to be added to basket. Other innovations making waves include an auto-replenishment service, which means certain items are automatically added to basket depending on predicted usage, while it's only a matter of time before we see the use of voice-ordering technology take a greater hold on the consumer market.
8. Customers are still consumers
It's a lesson the industry has preached for a while, but wholesalers need to make sure they're bringing their e-commerce channels up to the standards consumers expect. The propensity for key decision-makers to stand outside a depot and queue during the pandemic versus going digital has changed significantly, but as many of these customers are au fait with good user experiences in their consumer world, they'll expect the same in B2B.
Wholesalers need to embrace best practices that have been available for consumers for a while, such as mobile-optimised imaging, short path to purchase, and algorithm being used in searches instead of alphabetical and enhanced content.