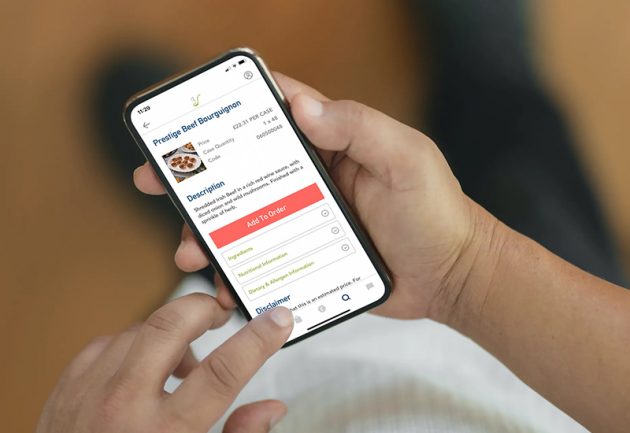 Birchall Foodservice launches e-comm platform
Chefs and caterers only need to turn to their smartphones to order from Birchall Foodservice following the launch of a new e-commerce platform.
The Country Range Group member has launched OrderMate with its customers in mind, offering features expected of online-ordering platforms alongside some sector-specific options.
Among the specialised functions are a list builder, instant chat with a telesales partner and the ability to filter searches by live allergen, nutritional and dietary information.
 "We understand the challenges chefs face on a day-to-day basis, from catering for those with allergens and intolerances to dealing with skills and people shortages," said Sales Director Louise Birchall.
"We wanted to create a tool for chefs that makes those challenges less daunting. And we believe OrderMate is just that."
OrderMate is available on desktop at birchallordermate.co.uk as well as a downloadable app in the Apple Store and Google Play.
By using the platform, Birchall Foodservice customers are projected to save time in the kitchen to order in whichever works best for them, as well as the chance to plan menus quickly and easily.
"OrderMate is a game-changer that puts Birchall Foodservice ahead of the competition," explained customer David Heaven, who works as a catering manager at Burnley College.
"I can place orders wherever I like, whenever I like, whether that's in my stores or chillers, or when I'm sat on the sofa at home. The ability to chat with my telesales partner is great too.
"It's meant we haven't lost that connection. OrderMate has saved me so much time with menus costings, stock takes and ordering."