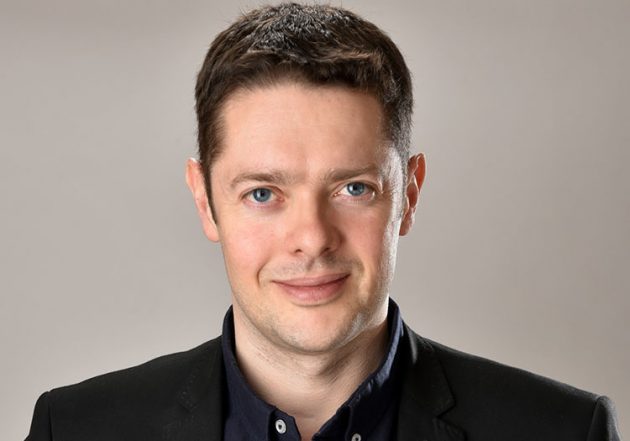 Adapt your seasonal strategy with digital promotions
B2B Store CEO Rob Mannion explains how seasonal events can be turned into cash online
Autumn is a key time in the wholesale calendar with a host of festivals such as Halloween, Diwali and Bonfire Night all adding sparkle – and sales opportunities – before the Christmas festivities truly get under way.
But while the UK seems to be cautiously opening up following the repeated Covid lockdowns of 2020 into 2021, new disruption has already hit the sector in the guise of HGV driver shortages, international shipping delays and even, as I write, fuel supply challenges.
So while foodservice and retail wholesalers can be quietly optimistic that demand for festive products is likely to return to something akin to normal levels this year, the ability of the industry to meet that demand may be hampered.
All of which creates a challenge for the marketing teams around the nation's wholesale depots.
Where historically wholesalers have launched seasonal campaigns through print brochures, posters and physical mailings, these require significant planning and sign-off weeks, if not months, ahead of going live. The current supply chain challenges make predicting which products to include, their price levels and even whether or not they will actually be available at the time, far more difficult than usual.
With significant marketing budgets invested in these campaigns, what can wholesalers do to run more agile seasonal campaigns and reduce the risk of being caught out logistically or economically?
The answer lies in the growing adoption of digital commerce, which is not only revolutionising the wholesale route to market but also the marketing opportunities that drive those sales. The ability to manage campaigns in real time, drive customer engagement and fully immerse suppliers in campaigns offered by digital is on a whole other level to analogue marketing techniques, with greater speed of response being key.
For example, digital platforms allow wholesalers to set up promotions and introduce new seasonal ranges in just a few clicks, with no need to commit to pricing until hours before outbound communications take place. This ensures that campaigns can be amended right up until the last minute, enabling a more profitable and accurate offering.
Suppliers can also be actively involved with these promotions, opening up new revenue streams while allowing them to inject their own creativity or national messaging into your digital marketing campaigns.
Speed of analysis particularly comes into its own for seasonal campaigns, enabling wholesalers to identify course corrections as needed, for example, early recognition of products outselling their targets or needing a further boost. New and different products can also be introduced quickly into digital promotions, allowing wholesalers to balance stock and optimise sales for maximum profitability.
The ability to personalise digital campaigns also adds real value, both to the quality of customer relationships and also to basket sizes. Aligning messaging with customer's individual buying habits is key: with those buying big receiving up-sell promotions; while those who haven't previously bought seasonal products may be targeted with campaigns encouraging them to buy smaller quantities, or even a non-seasonal campaign altogether.
Subsets of ranges can also be presented at different times, highlighting and driving sales at different stages of a campaign, while presenting products in more contextual settings – e.g. party food, cocktails etc. brings them to life and encourages complementary purchases.
All in all, the flexibility of digital means it's now possible to plan seasonal campaigns over a period of months while maintaining the ability to adapt to changing circumstances quickly, easily and at low cost. Those benefits look likely to prove invaluable as we head towards the crucial festive season.